Standard Printing Layouts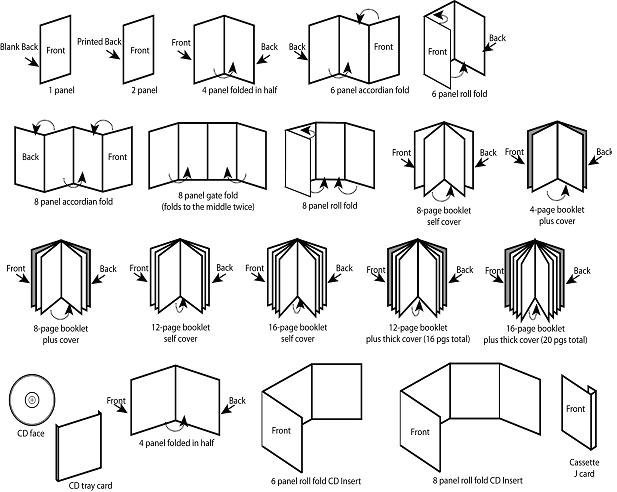 GLOSSARY:
Bleeds - A printing term used to describe the process of ink going all the way to the edge of the paper.
Concept - A digital original design "look" of the estimated piece.
Color description - 4/4 indicates full color can be used on both sides of your two-sided piece. 4/0 indicates a one-sided piece (4 colors on front, none on back), etc. Any other number (other than 4) represents spot or Pantone colors.
Panel - A section of a printed piece formed by the edges of a cut or fold.
Photo editing - The scanning, resizing, brightening and any other adjustments made to a photo you provide to Artistry Marketing to use within your piece.
Revision - a text, graphic, or layout alteration made to a previous design.
Stock imagery - Photos, backgrounds, borders, and other images purchased from a pre-developed "stock" and distributed by a company for profit.
Shell – A piece that will be printed on again, either by a professional printer or a desktop laser/inkjet printer.